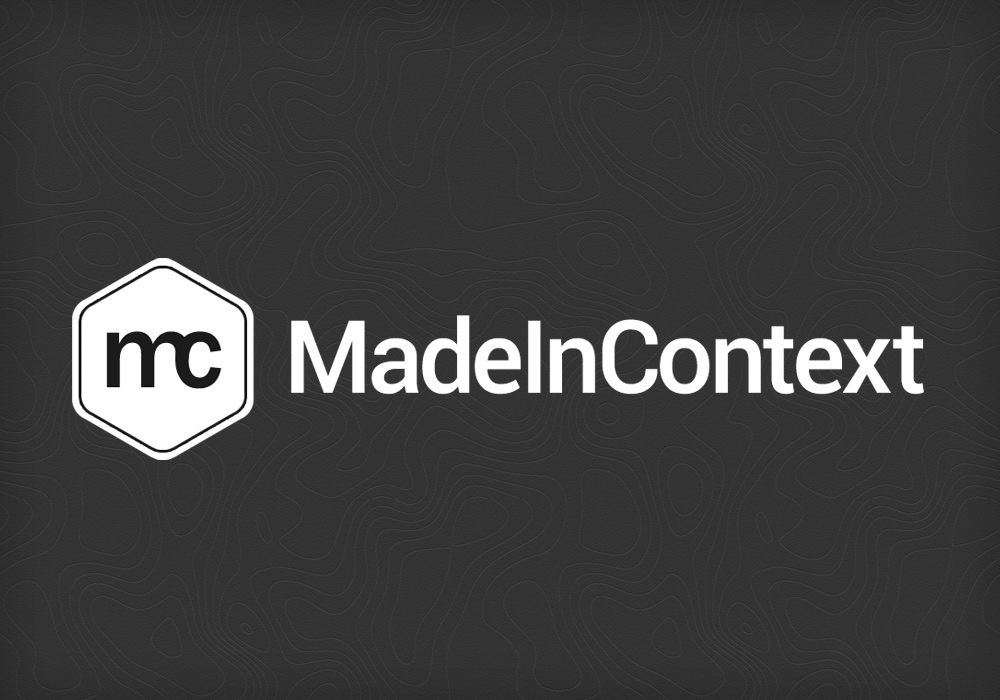 We're MadeInContext. Situated in the heart of Dublin, we craft beautiful brands, products and websites.
We've been designing and producing stunning work with combined experience of over 20 years before founding MadeInContext. We've worked with public and private sector companies, start-ups and sole traders, within multiple industries.
Like a good journalist we approach every project asking ourselves some key questions about your business before we begin.
The What?
What is the context for someone discovering your business? Are users familiar with what you offer and can they identify and comprehend the service you provide?
The Why?
Is the value proposition obvious and transparent? We look to emphasise or introduce content elements that genuinely explain the core benefits to your audience without verbosity or needless jargon.
The Where?
How does your service compare to competitors in your space and where does it fit in? By comparing your value model to those around you, you can get a sense of where your business is aligned.
The Who?
User testing is vital these days in understanding properly the use cases of the people who access your service. Tailoring the structure and language used is vitally important to reflect the goals of actual users rather than acquiescing to internal company structures.
Context is key and matters more than ever. Context is at the heart of everything we do. Everything we make is Made In Context.
Simon & Colm